Travis Engstrom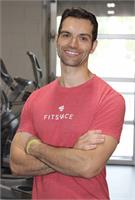 Certified Personal Trainer, Small Group Specialist.
"A goal is not always meant to be reached, it often serves simply as something to aim at." -Bruce Lee
Travis Engstrom instructs the following:
A mixture of kickboxing and metabolic conditioning.




Our Ultimate Strength classes are made to challenge you and push your limits while staying safe and progressive. This class is female only. Level II of our small group training.




30 minutes of Strength and Conditioning to unleash your inner athlete, for males only. Level III of our strength small groups.




A 12 week health journey.




The ultimate plan for weight loss or beginner looking to get into a program. Groups require a 12 week commitment and meets 5 days a week. New groups forming as members permit.