Debra (DJ) White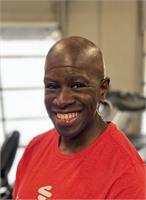 Certified Personal Trainer, Ultimate Program Director
"If you don't know where you are going you will probably end up somewhere else." -David Campbell
Debra (DJ) White instructs the following:
Our Functional Strength classes are designed to challenge you and push your limits while staying safe and progressive. Level II of our strength small group training.




The ultimate plan for weight loss or beginner looking to get into a program. Groups require a 12 week commitment and meets 5 days a week. New groups forming as members permit.




A challenging workout using a mixture of core exercises and cardiovascular interval training. The class will focus on core strength and cardio.