Alex Shepp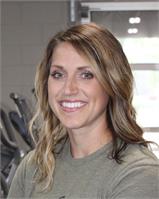 Registered Dietitian and Certified Personal Trainer
"Every journey begins with a single step" -Maya Angelou
Alex Shepp instructs the following:
Active and growing bodies need quality fuel. Are you getting the nutrients you need to perform on the soccer field or the volleyball court? Sit down with the Fitspace RD to walk through easy-to-implement nutrition concepts to set you up for success.

This workshop will be geared for the youth to high school athlete and parents are encouraged.

When: Tuesday, June 27th at 10 am

**From 10:30-11 the youth have an option to join in a workout.

Where: Fitspace Lobby Area

Cost: FREE + Samples included

**Please sign up here or at www.thefitspace.com OR walk-ins are welcome**




The ultimate plan for weight loss or beginner looking to get into a program. Groups require a 12 week commitment and meets 5 days a week. New groups forming as members permit.




Our Functional Strength classes are designed to challenge you and push your limits while staying safe and progressive. Level II of our strength small group training.