Matthew Stotts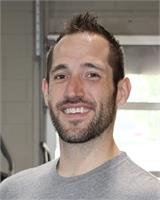 Certified Personal Trainer and Behavior Change Specialist
Matthew Stotts instructs the following:
Please join us for a workout designed for the whole family.




Sign up to attend our three Fit For Fall workouts!




A 12 week health journey that meets 3 times per week. Focuses on strength, fitness kickboxing and cardio.




The ultimate plan for weight loss, increasing strength, creating routine or a beginner looking to get into a program. Groups require a 12 week commitment and meets 5 days a week. Scheduled starts are in January, April, July and October.




This group is meant to challenge Six Speed employees in strength, cardio and mobility.




Our Functional Strength classes are designed to challenge you and push your limits while staying safe and progressive. Level II of our strength small group training.