Brent Albrecht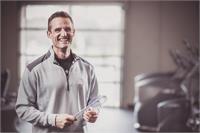 Co Founder, Certified Personal Trainer and Postural Restoration Trained.
Brent Albrecht instructs the following:
Our Functional Strength classes are designed to challenge you and push your limits while staying safe and progressive. This time is for males only. Level II of our strength small group training.




Balance, Agility, Strength, Education.

ADULT - B.A.S.E. is a class designed with the principles and techniques of PRI (Postural Restoration Institute). Our bodies are designed and function asymmetrically. These asymmetries are what allows our bodies to move and function naturally. For various reasons, certain patterns of misuse and overuse can develop and can cause decreased optimization of respiration and movement or possibly pain.

ADULT - B.A.S.E. is designed around understanding these natural asymmetries, and training to optimize, respiration and movement, so you can move and play in whatever activities you enjoy.

for more information on PRI (Postural Restoration Institute) go to




A 12 week health journey that meets 3 times per week. Focuses on strength, fitness kickboxing and cardio.