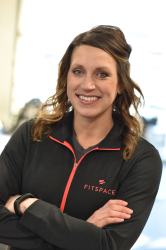 Thank you to all that attended the Nutrition workshop Take the Fear of Eating Fat Away.
Below is an overview of what was discussed.
Heart Disease is the leading cause of death in the U.S. The cause has long been linked to eating too much saturated fat and cholesterol in our diets. Since these recommendations came out the incidence of heart disease has increased dramatically.
Now the recommendations for preventing heart disease have changed. We now know that saturated fat and cholesterol in our diets does not harm us and can actually help us fight off heart disease. We no longer recommend you follow a low fat diet. Fat is an essential nutrient in our diet and is needed for our body to function properly.
Some benefits of fat:
Reduces inflammation
Needed for optimal hormone production.
Keeps our blood sugar stable.
#1 source of energy through out the day.
Our brain functions off of fat
Supports mental clarity.
Satisfies
Protects our body organs.
Supports a healthy metabolism and the ability to burn fat
When I talk about fats in our diet the type of fats that we want are "healthy fats" Omega 3 fats, saturated fats, and MCT fats.
Examples: olive oil, avocado, nuts/seeds, coconut, full fat dairy, grass fed meats, salmon, tuna, butter, and yes egg yolks.
What we need to watch more is the amount of sugar and carbs that we have coming in daily. Heart disease is now being linked to all of those carbs that we love so much. Including your pasta, rice, cereal, crackers, juice, oatmeal, granola bars and the list goes on. Even if we are eating so called "healthy carbs" we can still be eating too much of them for our activity level during the day. With excess carbs coming in we get inflammation in our bodies. Inflammation is linked to heart disease.
So what to do to protect your heart:
Include healthy fats at every meal
Reduce consumption of processed carbs and sugar
Get the majority of your carbs from vegetable sources
Exercise
Monitor stress levels and have tools to help you destress.
You no longer need to buy fat free or low fat products. Feel free to eat the egg yolk and put butter on your veggies. Remember you have to eat fat during the day to be able to burn fat.