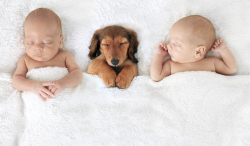 Lack of sleep, not hunger, drive carb cravings
Not a morning person? Sleep in and save the workout for better results
Craving the salty fried crunch found in a bag of chips? Or the velvety sweetness enveloped in a slice of devil's food cake?
Maybe you're pregnant. You could be hungry. Most likely, you're tired.
The desire for carb-centric processed foods are oftentimes your body's way of telling you that you need a nap, not that you're hungry and most definitely not that you need to hit the gas station mini mart's finest offerings.
"When you're tired, you crave carbs, you crave food in general," said FITSPACE registered dietitians and personal trainers. "Your body is looking for energy and it wants quick energy, which carbs give it."
But the energy won't last. Without a pairing of fat and fiber (think butter or avocado and a vegetable), the carb can't sustain you for long. You will either feel tired soon or hungry or both. A person who eats dinner around 6 p.m., but then stays up until midnight is bound to get hungry before falling asleep for the night. And veggies are no doubt the last thing on their midnight snack lovin' mind.
"It's kind of a cycle you get into". When you're tired, you're not going to make smart food choices, you probably won't have the energy to plan out meals, go grocery shopping, cook nutritious vegetables, work out as hard as you could, your immune system goes down. "Everything suffers."

How much is enough?


So when to go to sleep, and when to wake? Ideally, 10 p.m. to 6 a.m. Some people only need seven hours, Horner said. If you're tired during the day, keep naps to about 15 to 20 minutes.
Too much sleep can make you groggy, too, which will trigger the same processed carb-driven hunger cravings, Horner said.
Keeping sleep and wake times consistent also will help the body produce the sleep hormone melatonin, which helps your body fall asleep, at the same time every night. That also means keeping the same bedtime during the week and on weekends.

It's all about the prep


And the key to all of this is preparation, said Fitspace registered dietitian Alex Shepp. She keeps pre-cut vegetables and fruits handy and stashes beef sticks and nuts in her car's center console. The beef sticks won't go bad and she's ready for afternoon hunger attacks.
Shepp also said people should consider paying extra to let the grocery store do the prep work, especially if they know they have a hectic week ahead and might miss out on sleep.
"If you know this week is going to be crazy, plan ahead to spend extra money for pre-cut vegetables. The money is worth it," she said.

What about the workout?


If you're not a morning person, avoid a 5 a.m. gym class, said Fitspace co-owner and personal trainer Brent Albrecht. The extra sleep will help your body and your workout, he said.
Exercise stresses the body, as does a lack of sleep. You can still work out, but it won't be as efficient, and you won't be able to push your body as hard as you would have had you had
optimal
sleep, Albrecht said.

"Decreased sleep equals decreased performance," Albrecht said.