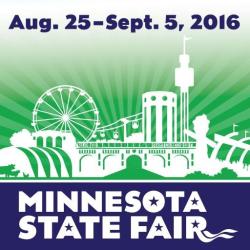 In honor of the great Minnesota get-together starting this weekend, we wanted to put some tips together for you all to stay of track this year.
FITSPACE Dietitian Recommendations:
1. Plan Ahead. Planning is critical for staying on track in our every day lives, and at the fair it is crucial. Temptations are everywhere. Plan 2-3 foods that you want to get and stick to your plan! (You can also get the state fair app)
2. Don't go hungry. When blood sugars are low, even the most disciplined people are challenged by the sights and smells of the state fair food. Be sure to eat a balanced meal or snack before you head out.
3. Share the loot. A good way to get a taste of some of the fair favorites with less guilt is to share with friends! Then you can leave without feeling deprived but won't feel regret.
4. Protein on a stick. Opt for meats on a stick like kabobs (Minnekabob), gyro on a stick (Holy Land: International Bazaar), Salmon on a stick (Giggly's campfire), Pork chop (Rajin Cajun) etc.
5. Stay hydrated. Bring a water bottle with you and keep it filled. If you need a refreshing drink, we suggest the kombucha on tap that is at the Produce Exchange.
FITSPACE Personal Trainer Recommendations:
1. Workout in the morning before you go. Getting a good workout in will help you burn more calories throughout the day to aid with what you are consuming while you are there.
2. Park far away. Extra steps have never hurt anyone. Wear your step counter and challenge family members with steps.
3. Take the long way to different stands, booths and exhibits. Walking a different path can also help with steps and help you take in new scenery.
4. Have fun. We understand this happens one time a year but it can be easy to consume well over 4,000 calories in one day at the fair.
Let us know if you have any additional questions or tips to share!