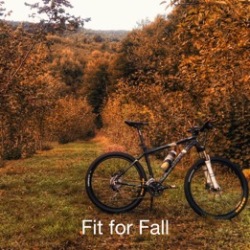 Join the Fitspace Community in our FREE 22-day challenge to focus on your health! Turn over a new leaf this season and get your fitness in check before the holidays.
Starting on Nov 1 ending on Nov 23
What's included?
· Pre & Post body composition measurements
· FREE group workout to Kick off the challenge on Saturday 11/4 at 10 am
· Weekly Emails outlining the week's focus + mini-challenges, food lists, recipes, and more!
· Weekly Videos (Sent via Facebook)
· Guidance from an RD
· FREE finale group workout on Thanksgiving morning (Thurs 11/23) at 8 am
Initial testing options:
11/1 - 5:30am-9:30am
11/2 - 5:30am-9:30am
Please let us know what time works best for you to come in.
If possible please come to your initial testing fasted from both food and water for a minimum of 9 hours.
To sign up: email
info@thefitspace.com
your name and initial testing time.