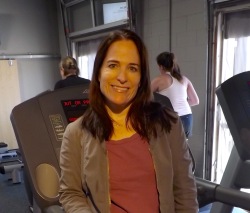 Nancy joined the Ultimate Program last year to gain focus and create structure for her workouts. She also wanted additional accountability with her exercise and food plans.
Bobbi Horner, Fitspace Registered Dietitian attributes Nancy's success to multiple factors. It helped that Nancy was open, willing and eager to learn. When joining the program, Nancy expressed to Bobbi that she really wanted to learn what the right nutrition was for her body. Bobbi worked with her to find the right balance of nutrients. They then worked on eliminating processed foods, increasing vegetable intake, and increasing water intake.
She has concisely journal her food since the beginning. Nancy also implemented any suggestions Bobbi asked of her on her food. Nancy was able to find the right balance of health while still living life and having an occasional treat. Even when traveling, she enjoyed her time but was mindful of choices. Another large contributor to her success was that she started including her kids in the changes. They became involved with making veggies fun and letting them know why they were implementing some different things around the house. In the end, consistently trusting us, and implementing suggestions were all big successes for her.
Nancy's Results:
Resting test increased by over 100 calories per day and her fat burn increased by over 20% per day.
Nancy lost roughly 5lbs which might not seem like much, but her body composition decreased by over 10%.
Nancy wanted to share some advice for future participants and Fitspace clients.
"My advice is to jump in with both feet- you can do anything for 12 weeks! It's not just a fitness program; the nutrition piece is crucial to success! Mindfulness and realistic tweaks to my diet have done wonders. I still have a lot to learn, but taking advantage of Bobbi's knowledge, tips & tricks has made the program really work for me. There cannot be a price put on that. I think of her each time I eat, "do I want to fess up to this Oreo?" And it helps me make better choices and understand the counter action if I choose to go for the Butterfinger cup! I'm not starving, and I don't feel like I am on a diet, in fact I feel like I eat all the time to fuel my workouts and active work/kid wrangling lifestyle. I just spend my calories differently now and see that I can make this a lifestyle.
The other thing I love about the Ultimate program is the community of people the program has given me. I have a dynamic group of 7:30am women whom I believe I will carry on working out with in some capacity once my Ultimate journey ends in July. I have my trainer team that have helped me balance Pilates, boxing & strength; supported me toward my cardio goals (I can run on a treadmill!); fixed me when I've tweaked something and helped me consider goals and next steps for classes to take outside the program. Truly this past year (I started Ultimate last August) for me has been amazing because I put myself first. It's been a long time & some fears were holding me back in a fitness comfort zone of sorts. I see that I can continue to have fun and challenge myself physically and hopefully inspire my loved ones & some others along the way!!"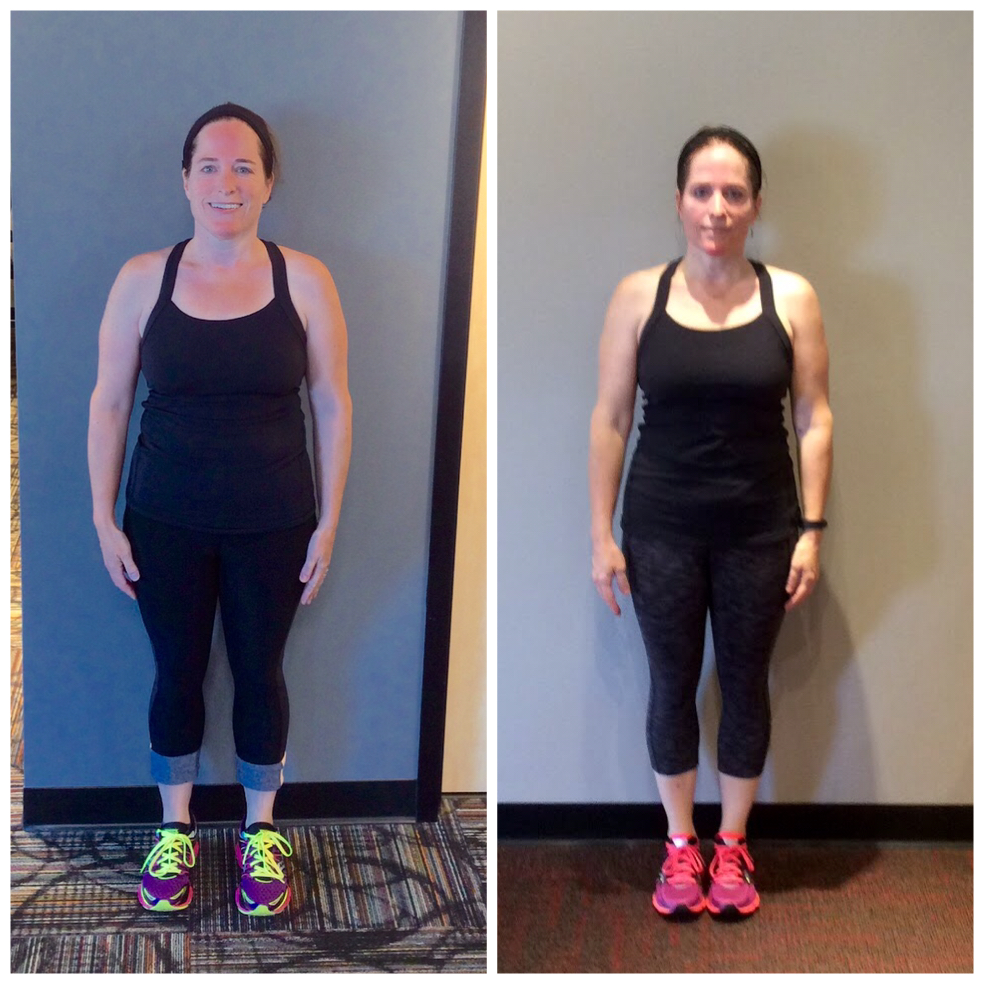 Click here to learn more about the Ultimate Program

Read about more successes on our blog